2016 has really sucked for America. We lost Prince, Alan Rickman, Abe Vigoda, Gene Wilder, Mohammed Ali, and Pat Harrington (
look 'em up!
). Black people (
and other unpublicized people of color
) who have been victim to corrupt police state final broke through to mainstream status when the media had no choice but to cover their stories and force all Americans to face the fact we as a nation have a race problem. And, of course, most of all, we have a reality star as our President-elect who alienated so many people along the way during his campaign that the country has canonical proof that we're divided as people.
And then there's Kaney West...
Kanye has been speaking his mind ever since he started his career; he's outspoken and feels he's the voice of a generation because his artistry is "genius" and thus gives him an advantage over everybody else in all subjects including politics. He's been outspoken about how
blacks were not a concern to the Bush administration during Hurricane Katrina
,
how blacks are not welcomed or respected in the fashion world
, and
his feelings about how racism caused Taylor Swift to win an award over Beyoncé
. It would appear that Kanye is in tune with how race plays into our every day lives (
or at least within his reality warp bubble
) - until now.
Kanye decided to rant at a concert earlier this week. Check out the footage below first:
Kanye West told a crowd of people that he would've voted for Donald Trump -
IF
he had voted. Many people booed him for making this statement based on the principle that many feel Trump does not have their best interests in mind. Kanye further tried to explain that he didn't necessarily would've voted because he agreed with his policies, but rather he feels kinship with how Trump ran his campaign and eventually won - it was "absolutely genius - because if fawkin' worked" - and he "fawks with that". Here are my problems with this logic:
Woulda, Coulda, Shoulda...
Trump ran an 8th grade president of the student council campaign:
- "NO HOMEWORK EVER AGAIN!"
- "FREE PIZZA ON FRIDAYS!"
- "GUM CHEWING WILL BE NO LONGER BE AN OFFENSE!"
This is
promising people things you cannot personally deliver but sound good
. Oh, let me translate the statements above into
Trumpese
:
Can't be any clearer...
- "WE'RE GOING TO BUILD A WALL AND MEXICO'S GOING TO PAY FOR IT!"
- "OBAMACARE. WE'RE GOING TO REPEAL IT, WE'RE GOING TO REPLACE IT, GET SOMETHING GREAT. REPEAL IT, REPLACE IT, GET SOMETHING GREAT!"
- "DONALD J. TRUMP IS CALLING FOR A COMPLETE AND TOTAL SHUTDOWN OF MUSLIMS ENTERING THE UNITED STATES UNTIL OUR COUNTRY'S REPRESENTATIVES CAN FIGURE OUT WHAT THE HELL IS GOING ON."
Lots of promises with no real, transparent plans on how to do them.
Kanye, you respect the "game" being run and figure that is more important than the results of having that game run on everyone? Your narcissism and megalomania then knows no bounds.
You got knocked the FAWK out!!!
I Will Choose Freewill!
Kanye didn't vote. Granted, that is a vote in a way (as Rush says, "you choose not to decide, you still have made a choice"); however, it's difficult to take him seriously as he chose to not vote - not even for Trump. The fact remains he didn't vote for Trump (or anybody else). To me that knocks him out of the conversation of having any valid point to really make. It'd be like someone saying "If I had trained hard enough, I would've totally kicked Mike Tyson's ass in his prime." The truth is you'd get your fat ass knocked out in the first 10 seconds of Round 1.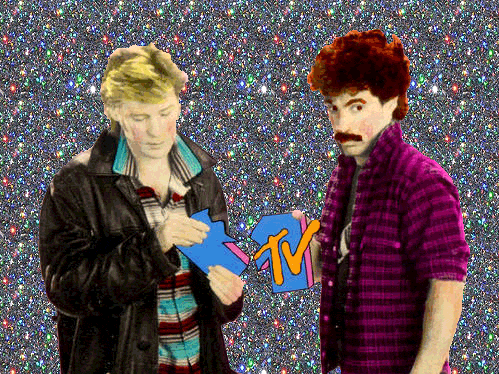 What would Hall & Oats Do?!!
You're Out Of Touch. I'm Out of Time.
Kanye seems to be a bit out of touch with the plight of the common black person (or person of color in general). Later on in the rant he basically told his fans to stop talking about racism. He said, "This world is racist, OK? Let's stop being distracted to focus on that as much. It's a fucking fact. We are in a racist country." The intent behind this statement was have blacks stop dwelling that it's racist and be motivated beyond identifying the problem. However, the message was not conveyed this way but rather asked blacks to stop talking about racism all together and accept that it's "just the way it is". I instead would rather have blacks continue bringing up race. Obviously we as a country have tricked ourselves into believing that we made it further along in race relations than we actually have. We need to keep talking about it until we have no choice but to accept it as a whole society and move to end it.
His position as a celebrity, multi-millionaire, and part of the Kardashian Klan has skewed his perception of the real world for many of us. Part of his appeal was that he was (at the beginning?) somewhat down to earth with his approach to music. However, lately, he's gotten more obnoxious condescending, and narcissistic in his pursuit of his art that he's alienating anybody who could actually relate to him in a real-world sense. It's a big reason why I'm not fan - as much of a narcissist as I am, I can't fathom to be at his level of self aggrandizement.
What scares me now that Trump is office is that we collectively are willing to follow versus lead. People like Kanye West are ready to take advantage of this fact. He will help lead this nation in the future. Is that what you want?
Oh, and remember,
he's running for President in 2020
...