I'm writing to you all from the comforts of my own home!
We made it back and ready for the 2007 action awaiting us.


To finish up what we did in Vegas, we did hit up Ruth's Chris Steak House (a.k.a. Roofs Criss) and had a lovely dinner there. The steak was so good, I was in shock!


Since I am such an international superstar, I also walked out of there with the hottest chick in all of Vegas!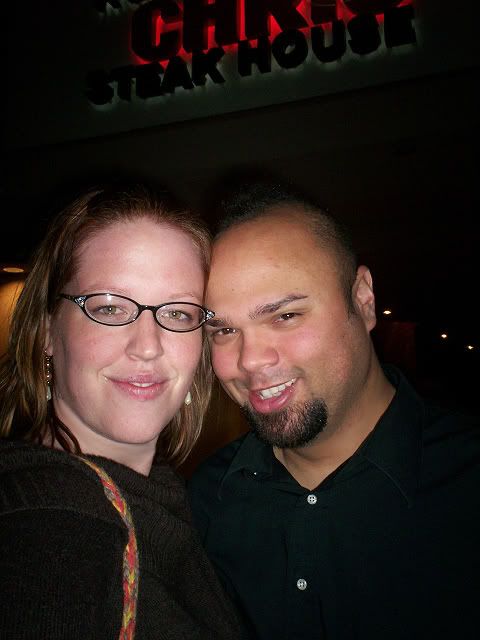 We also hit up a bunch of casinos to get a crack at the crap tables. On the way to the Flamingo, we checked out the Christmas tree in front of Caesar's Palace (
sorry for the cruddy quality...it look s a lot better on my computer
):
I had dropped off the radar a bit while we drove marathon miles from Vegas to Dallas to Chicago. I decided to go to Dallas for a couple of days to see my parents. Here's the promo shot of me and my Dad for our next used Cadillac dealership commercial: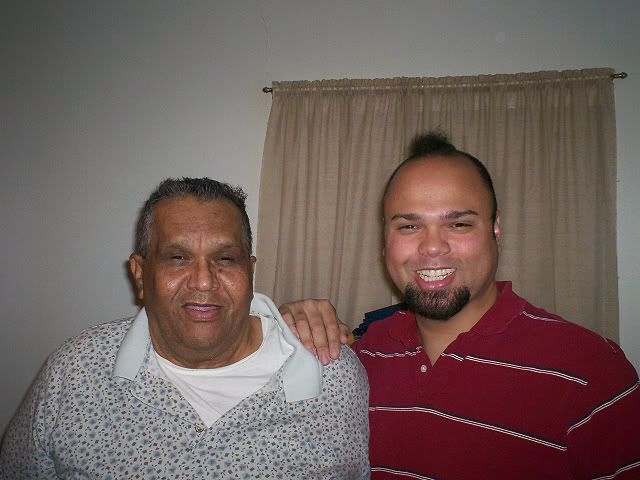 Texas was fine. I helped my mom and dad out with a few things while I was there and got to hang out a bit with my brother and his wife.
On the way back, we did actually stop at Hoover Dam and shot some video (
still working on making a new video for it
) and got to use the killer restrooms there with urinals from 1952!
I pulled a marathon session of driving from Texarkana, Tx to Moline, Il since I was just insane with getting home. Lola Rose was telling me to get home as quickly as possible:
We got home and we've been lounging ever since! We enjoyed our New Year celebration with our neighbors and let out dogs play together. It was really nice.
I'll be posting as comments a few videos here from the trip. Stay Tuned!
Note: This was originally posted on MySpace with comments at:
http://blog.myspace.com/index.cfm?fuseaction=blog.view&FriendID=16074757&blogMonth=12&blogDay=28&blogYear=2006